J-Food コート
Select from a delicious range of Japanese cooked food, frozen seafood, confectionery and beverages.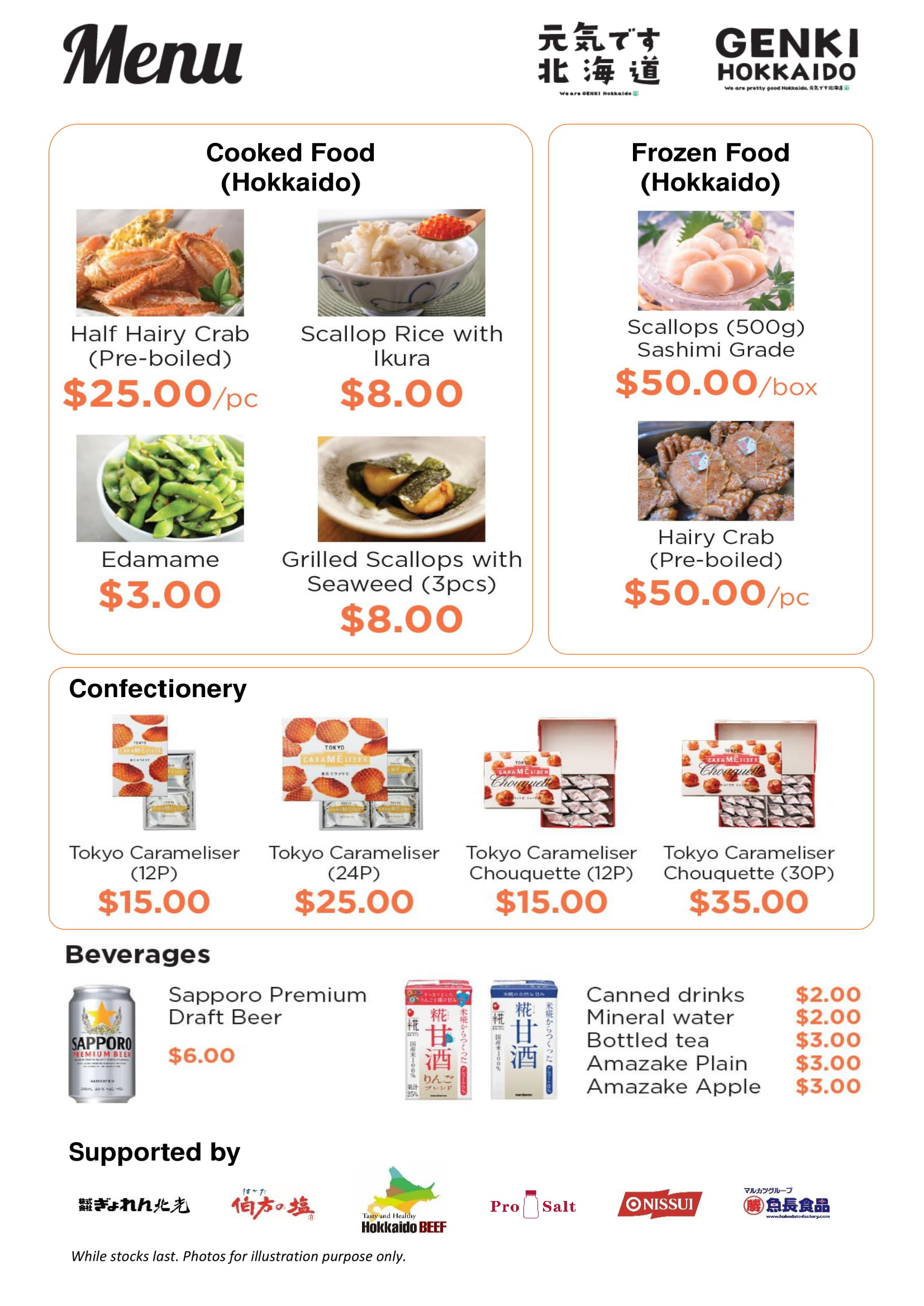 $1 from every Hokkaido food item purchased, is donated to the Japanese Red Cross Society's (JRCS)
Hokkaido Earthquake Disaster Relief Fund.

Hokkaido menu is specially created for Food Japan 2018 by Chef Maetomo of Maetomo Restaurant & Bar.